Kathmandu – Swami Vivekananda Cultural Center of the Indian Embassy has completed the 'Shiva Puja' program at the Pashupatinath Temple. This program was organized by the Embassy in collaboration with the Pashupati Area Development Fund on the evening of 28th Kartik.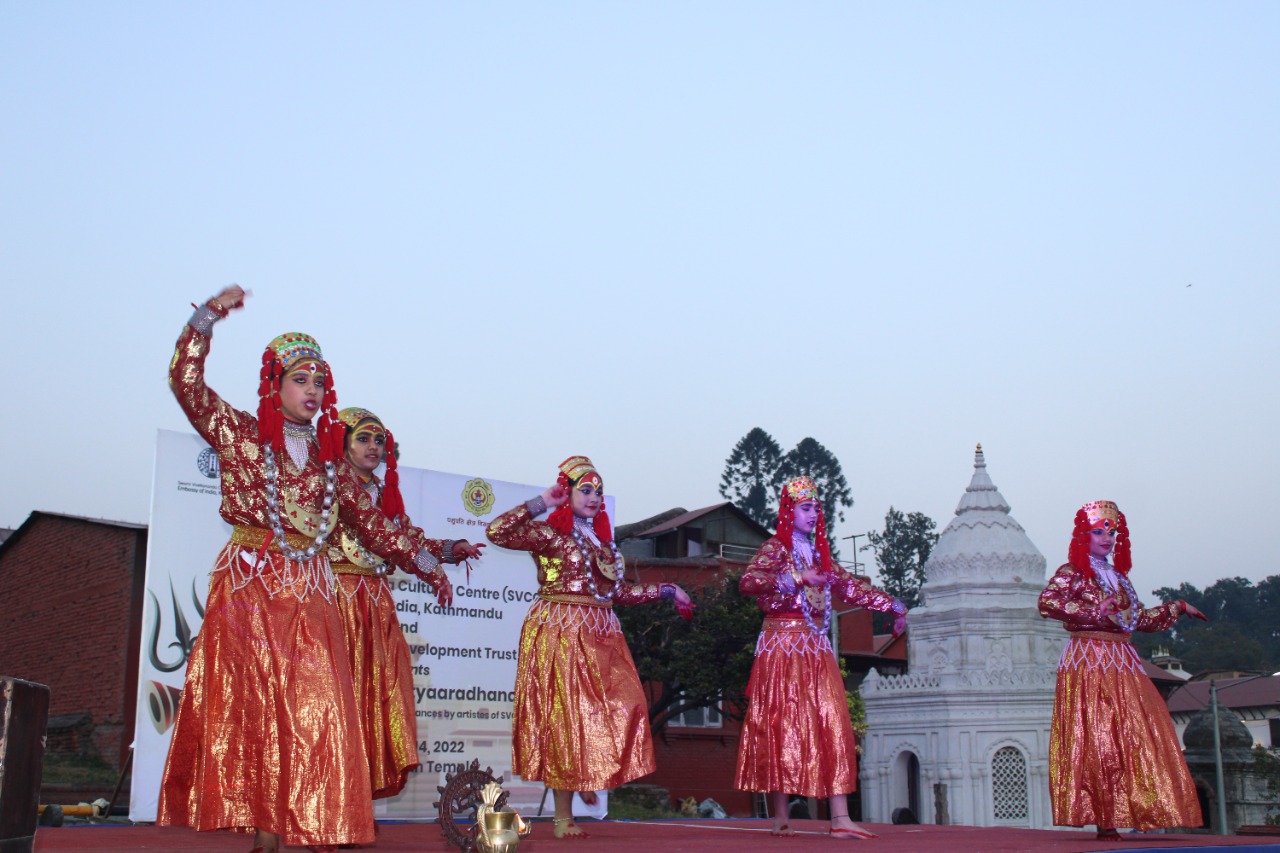 The program started with the artists of Swami Vivekananda Cultural Center performing traditional Nepali Kumari dance. After that, the artists performed Pushpanali dance of Bharatanatyam genre. In this dance, greetings are done in traditional style by offering flowers. In an hour-long program, the artists presented the same form of Shiva and Parvati through dance, Ardhanarishwar and Natesh form of Shiva.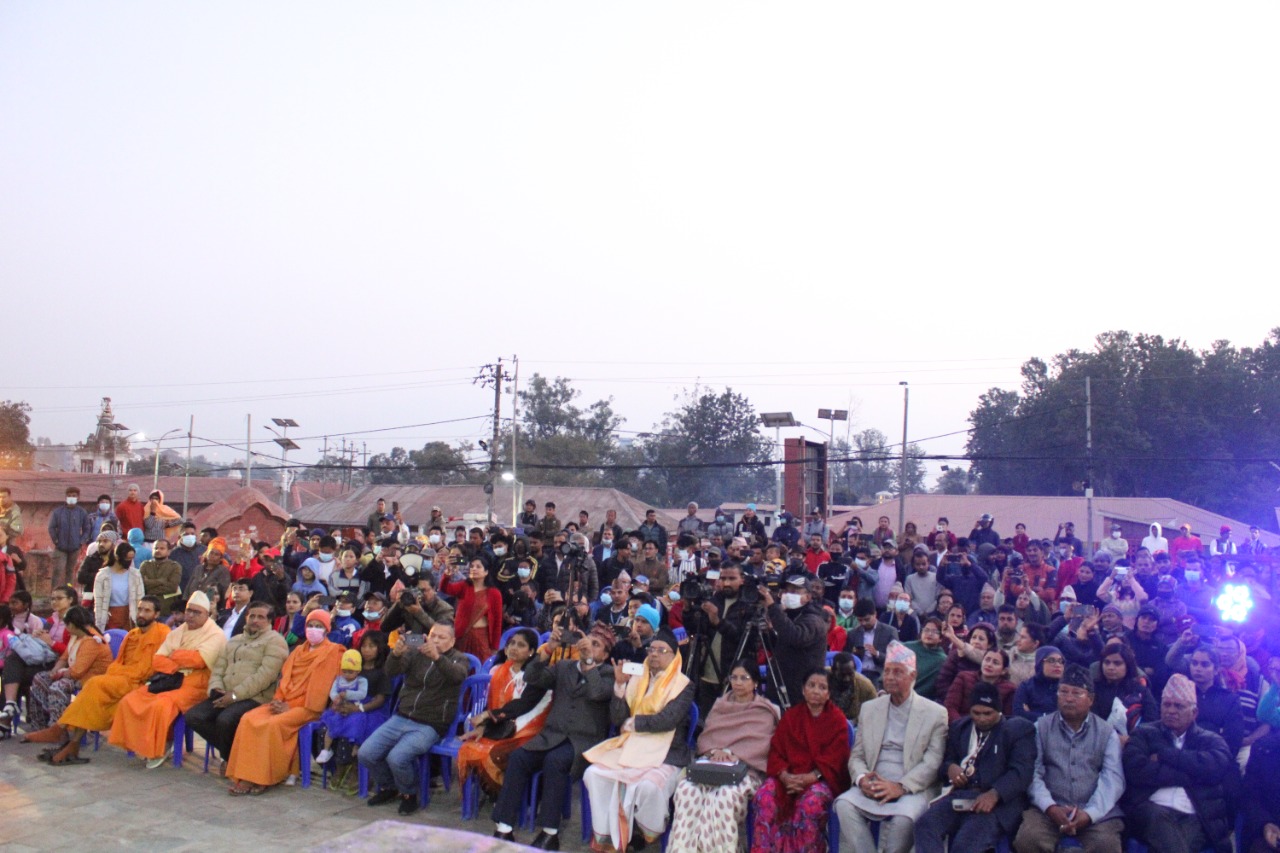 Along with the Shiva dance, the dance of Goddess and Ganesha was also presented in the program and showed devotion to the entire Shiva family. A Nepali classical performance was also presented while worshiping the goddess. Ganesh Rawal of Pashupatinath Temple inaugurated the programme. More than 200 people including officers and eminent personalities of Pashupati Area Development Fund participated in the program.