Kathmandu-  The Indian Embassy in Kathmandu has donated ambulances and school buses to various organizations. The embassy on Sunday donated ambulances and school buses to government and non-government organizations working in the field of health and education in various districts under the grant program.
Is provided.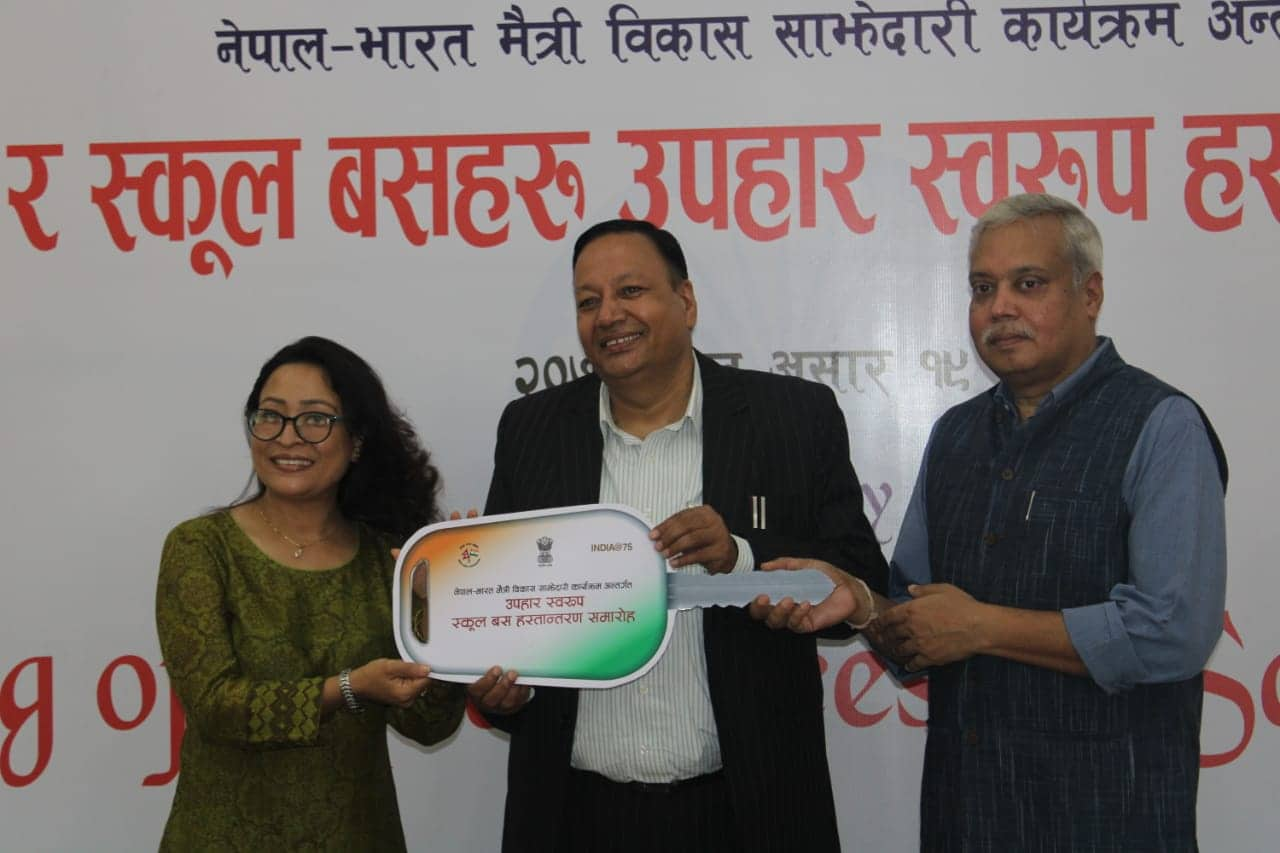 According to the embassy, ​​the event was held under the auspices of Amrit Azadi Mahotsav. According to the embassy, ​​a total of 75 ambulances and 17 school buses have been provided under the program. Ambassador Navin Srivastava handed over the key in the presence of Minister for Education, Science and Technology Devendra Poudel.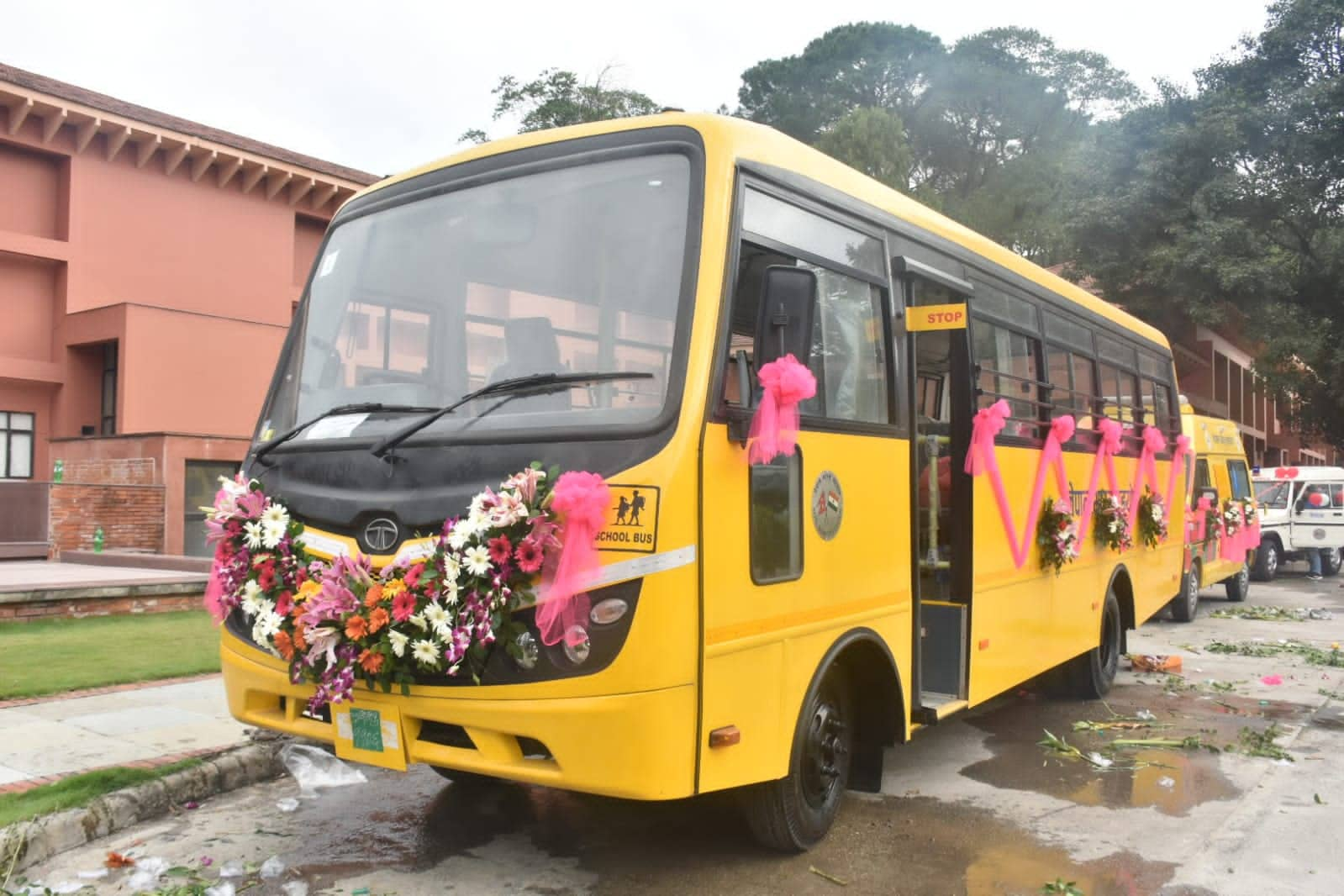 Speaking on the occasion, Minister Poudel in his remarks praised the various development projects of the Government of India in Nepal. He also expressed the view that such cooperation would further strengthen the people-to-people and bilateral relations between the two countries.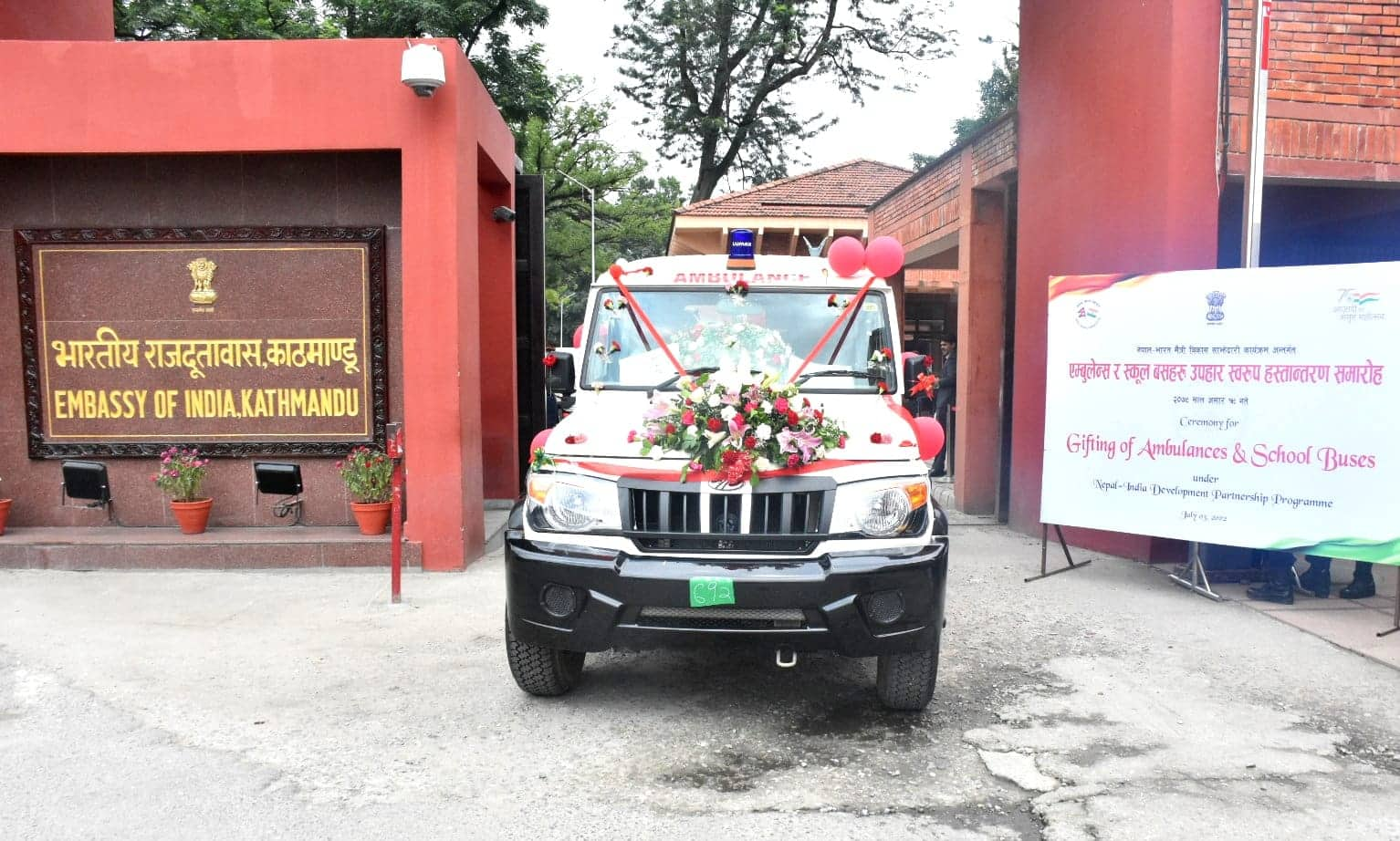 Similarly, addressing the program, Ambassador Srivastava said that such programs have been running for a long time under the Nepal-India Development Partnership Program. He said that this would strengthen the efforts of the Government of Nepal to strengthen the health and education sectors and infrastructure.